And I LOVE it!!

Right off the bat, I want to just GUSH at a few of you. As we've reviewed, I'm totally new to this blogging thing. And, truthfully, I read blogs that I think are SOOO much better than mine. I tend to get online, and just spew it out. (Doesn't that sound ladylike? I'm spewing forth posts, ladies. Like when you get projectile vomited on. Only cleaner. Awesome.) I know I have the ability to edit my posts, but I chose not to. What you get here is what has just fallen out of my head. Then, I hit up these other fantastic blogs and think "She's brilliant! And her post makes sense! All the way to the end!" (Sometimes, mine don't. Sorry about that!)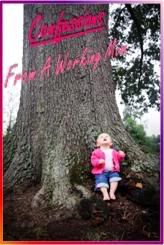 Elizabeth from over at
Confessions From a Working Mom
has been kind enough to share this newest award with me. (And if you want heartfelt, you need to hit her up, because right after the
post
about this award being passed on is her
post
about having a meltdown in front of her boss. Heartfelt for sure!)
As with all of these awards, there are rules. Because, well, we're moms. And that means there must be rules.
* Display the award logo.
* Nominate up to 9 blogs that make you feel comfy or warm inside.
* Link to your nominees.
* Let them know they have been nominated by commenting.
* Link to the person from whom you receieved the award.
I have posted the logo (it's that cute teacup thing at the top of my post here. Yep. That one.)
I have linked to
Confessions From a Working Mom
.
Now, the nominees part. This is the hardest, because as I'm pretty new at all this, my circle is as yet fairly small. And I've handed out a couple of blogger awards already. I'm trying not to repeat, but honestly, I don't think I can avoid it. So, if you are a repeat winner, smile, nod, link back to your old post where you won before (unless you have new nominees!) and roll with me. And thanks for rockin'!
Alycia at
The Crayon Wrangler
, who makes the everyday hilarious
Julia at
Sweet As Punpkin Pie
, another working mom trying to keep it together
Pennie at
Mom Thoughts
who does a great job putting words to my thoughts
Maura at
Fostering Awareness
who's loving life with a four year old
Valerie at
Just Another Day
who totally knows my neck of the woods
Tamara at
The (Un)Experienced Mom
who knows the answer- red, white, sparkling etc!
Kate at
~Kate's Life~
who calls 'em like she sees 'em
Mama M. at
My Little Life
who has been a hunting widow, a power shopper, and a health motivator all in one week
And finally, back to Elizabeth from
Confessions From a Working Mom
. Not to cheat, but seriously, that girl is pretty awesome. (And she likes my Colts, which totally scores bonus points!)
I'm flattered beyond measure to be able to share my life with you all, and honored that you share yours with me. Companionship is a blessing, and since we've determined that I
have no social life
, it's really, REALLY nice to get to grab a cup of coffee and catch up with my friends. So thank you!