Seriously.
There are like 1,001 people giving away UBER COOL STUFF! So, this post is all about the goodies that you WANNA win.
Only, you can't, see, 'cause I'm gonna.
Yep. All of 'em.
Check 'em out! Presented in order of Ending Soonest:
You are mere hours away from winning either
THESE:

Or THIS:

By visiting
Keely at www.MannLand5.com!
She has up to SIX different ways to enter! BUT - her giveaway ends at midnight TONIGHT (Dec. 9th). So, hustle up!
Also ending tonight at midnight is
Mama M.'s Lucy the Lamb Giveaway!
Now, this is no ordinary stuffed animal! There is a cute little hot/cold pack tucked inside the snuggly, cuddly lamb, perfect for what ails
you
your little one!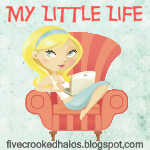 Next up: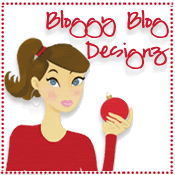 Bloggy Blog Designz wants you to win a Blog Makeover! Check out their deets, then click the button to link to 'em!
Bloggy Blog Designz is having ANOTHER Holiday Giveaway!!! Last week every entrant won something, so they decided to do it all over again! They are giving away blog designs and all kinds of goodies. Plus ALL entrants will receive 20%off their purchase through the end of the year! Be sure to check out their website for more information, or to enter yourself. Take a look at their portfolio and packages to see what you want for Christmas ;) With 6 giveaways this week, who knows whats in store for next?
The first 5 entrants will receive a $10 giftcard. The giveaway will close on Dec. 13th, so be sure to have your posts done and comments left by midnight! Good Luck to everyone! We are so excited. Merry (early) Christmas!
Finally, Jen from
11th Heaven's Homemaking Haven
has hooked up with Hotslings and is giving away a lovely baby carrier! I so wish that I had had one of these when I was toting around my little people! So, don't miss out on YOUR chance!
To enter click
HERE
. This one ends at midnight on the 19th, so you've got plenty of time to check out the ways to enter!
Holy smokes, I almost
didn't want to tell you about
forgot this one!
MckMama
& HP want
me
someone to have a fabulous-o TouchSmart 600 touchscreen desktop computer. Oh, my heart would stop if it were mine.
So, seriously, pop over to
her giveaway
and check it out- you have until Santa comes! (Ends 12/24!)
Whew! There are some great giveaways going on out there right now! Don't miss your chance to win one or all of these fab prizes - be sure to visit these ladies and show 'em a little love! (But keep your paws off my prizes!)